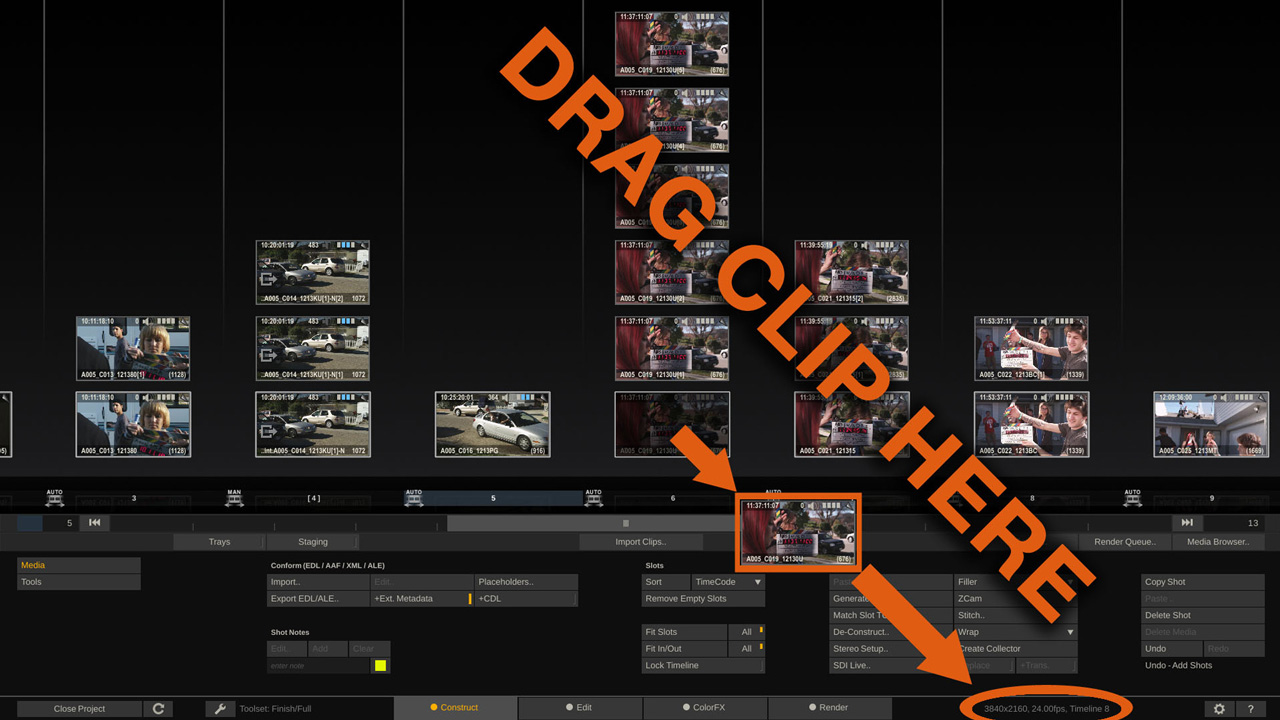 Did you know… that there's super fast way to adjust your timeline settings?
Often you want to make the timeline settings equal your clip properties.
This can easily be done with a single drag&drop action!
Therefore, just pick any clip and drag it onto the timeline info area at the very bottom.
Once dropped, the timeline/main output node will adapt all the clip's properties in terms of resolution, aspect and frame rate!
Much faster than changing each and every parameter manually 😉 .