What makes the best ProRes RAW Transcoder on the market?
• Metadata accurate conversion of Apple ProRes RAW to CinemaDNG
• Ability to trim and play clips before transcoding
• ACES (Academy Color Encoding System) support for ProRes RAW
• Support for all ProRes RAW enabled cameras
• Available on both macOS and Windows (incl. Apple licensed ProRes encoding on Windows)
• Supports changing White balance, ISO gain and Exposure offset with ProRes RAW
• Supports debayer to all known color spaces and log-curves
• Reads all and any metadata from the ProRes RAW files, such as:
Camera model, lens used, f-stop number, focal length and many more
• Forwards all metadata to the transcoded h264/h265 & Apple ProRes files
• Allows to export ALE and PDF reports with thumbnails, notes and all metadata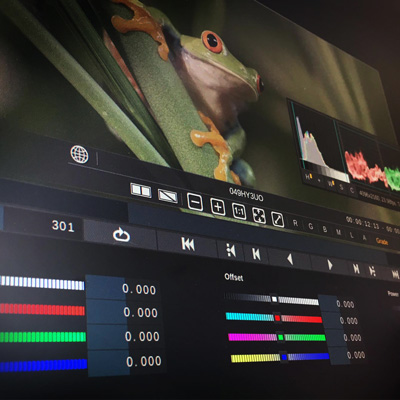 FEATURE LIST - Review & QC
• Vector Scopes
• Histogram
• Curves
• Waveforms
• CIE Plot
• ScopeBox Support via ScopeLink
• OmniScope Support
• Light Illusion ColourSpace CMS Integration
• Annotations: multiple colored notes per shot
• Draw on-screen review annotations
• Metadata management: incl. add/update
• HDR - support HLG, PQ, HDR10
• HDR - generate mastering report, incl. Max FALL / CLL
• Play List - start Play Pro Studio with a (*.splx) playlist file

FEATURE LIST - Player
• Single View, Dual View, Split View, A-B view
• Video-io support for Blackmagic, AJA and Bluefish444
• Multiple SDI-outputs across multiple output devices
• Multiple NDI-outputs
• Range View, channel selectors
• Playback 360/180 equirectangular
• VR Headset support
• Audio Monitoring, Routing & Millisecond accurate slipping

FEATURE LIST - Offload & Backup
• Backup any camera footage to up to 3 destinations
• Serial and parallel copy support
• Checksum verification support: MD5, SHA1, xxHash64
• Support for ASC Media Hash list (MHL) v1.0 and 2.0

FEATURE LIST - Output
• Render: Apple ProRes, h.264 (up to 8K), h.265 (up to 12 bit)
• Convert: Apple ProRes RAW to CinemaDNG
• Trim: Shorten clips before transcoding
• Publish: ASSIMILATE Dailies Online/YouTube/Vimeo
• Report generator, ALE metadata export
• Export timeline, including grade to full SCRATCH

FEATURE LIST - VR
• 3D180/360 support
• HMD support (Oculus Rift, HTC Vive, all Steam VR based headsets)
• Ambisonic Audio support
• Publish to Dailies Online/YouTube 180/360

One Player to Rule Them All
Sixteen camera specific format players/transcoders or one universal tool that rules them all! The most responsive player with the most modest hardware requirements. The go to player for all things immersive, including HMD support on Windows and Mac. Going beyond just a media player, Play Pro Studio supports: Look- and Metadata Management, dual screen / SDI output and rendering ProRes (both on OS X and Windows), H.264 up to 8k and 12 bit H.265. And of course, Play Pro Studio supports Apple ProRes RAW better than any other tool on the market!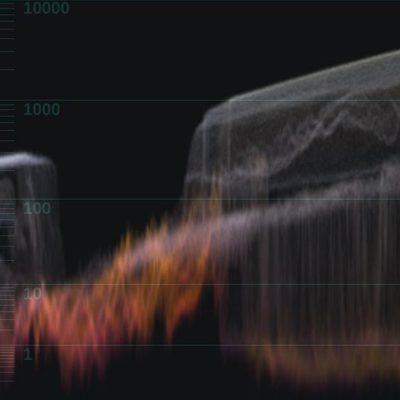 FEATURE LIST - Supported Formats
Import Formats:
• Apple ProRes RAW
• Apple ProRes (4444 XQ, 4444, 422 HQ, 422, 422 LT, 422 Proxy)
• NotchLC MOV
• Nikon N-RAW
• Blackmagic RAW
• RED REDCODE RAW (R3D) support incl. Komodo and V-Raptor cameras
• ARRI RAW (ARI, ARX and MXF)
• Sony F65/F55/F5 RAW, XAVC 4K, X-OCN, SONY SRFile (SStP) MXF
• Canon C200/C500/C700 RAW (RMF & CRM), C100/C300/C500 MPEG2, XF-AVC MXF, XF-HEVC MXF, EOS 1D/5D/7D
• Panasonic AVC-Intra MXF, Varicam V-RAW
• Avid DNxHD/HR
• Phantom Flex 4K .cine RAW
• Cineform RAW
• CODEX RAW
• Z CAM ZRAW (Windows only - via ZRAW Plugin)
• AVCHD (MTS & M2TS)
• Kinefinity RAW (DNG & KRW)
• Cinema DNG (incl. Blackmagic, AJA, AATON, Bolex, Kinefinity, Ikonoskop, Panasonic, Pentax and DJI)
• DSLR Raw Photo formats
• H.264 (MP4, MOV & MXF up to 10 bit 4:2:2)
• H.265/HEVC (up to 12 bit)
• Uncompressed media (DPX, TIFF, TGA, SGI files from digital, tape or scanned sources)
• OpenEXR uncompressed 16/32-bit format support
• Other image sequence formats: JPEG, JPEG2000, BMP, PNG

Export Formats:
• Apple ProRes (4444 XQ, 4444, 422 HQ, 422, 422 LT, 422 Proxy)
• H.264 (in 8 and 10 bit)
• H.265/HEVC (in up to 12 bit)
• CinemaDNG (from ProRes RAW)

FEATURE LIST - Grade & Looks
• Basic CDL Grading incl. Lift-Gamma-Gain mode
• Import 1D and 3D LUTs (.lut, .xml, .txt, .3dl, .cube)
• Import CDLs (.cdl, .cc), CTL (.ctl)
• Export 1D and 3D LUTs
• Export CDL as separate file or included in an ALE
• Soft Clip parameters
• Clip versioning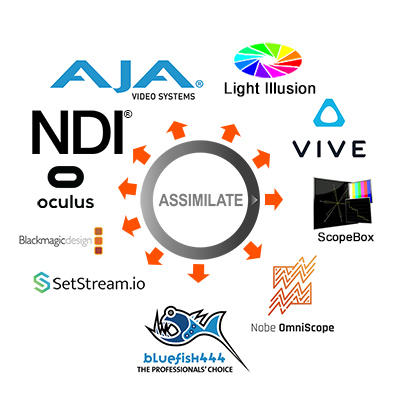 Pick My Plan
Play Pro Studio is available as:
a monthly automatic recurring subscription - $39 USD
a 1 year rental - $199 USD
a permanent license (incl. 1 year of support & updates) - $299 USD
support renewal with a permanent license - $100 USD
a site license (contact sales for more info)
Each license comes with full access to the latest version and all updates of the software, as well as access to our technical support team.
Note that a permanent license comes with 1 year of support. After that, you can continue to use the software but to be eligible to further software updates or contact to our technical support team, you need to extend your support contract.
A site license offers you an unlimited number of licenses to be used within your facility.
Please contact sales for more info.
What you need to run Play Pro Studio
OS: Windows 10, OSX 10.12 and up.
CPU: Any modern Apple, Intel or AMD processor.
GFX: Any modern (gaming) graphics. (Note that on systems with only integrated Intel graphics not all features might be supported)
RAM: Min 8Gb. Preferred 12Gb or more.
SDI (optional): AJA, Bluefish444, Blackmagic.

See detailed system requirements here.