Company History
ASSIMILATE® Inc., founded in 2003, is the developer of industry leading cutting edge on-set and post production software. Through the latest software releases, Assimilate covers the complete pipeline from camera to post in one coherent workflow, that also perfectly hooks in with 3rd party software at any point. For almost 20 years, Assimilate has been at the forefront of new technology – whether it is 8K, HDR, VR, stereo-3D or virtual production.
SCRATCH has since its inception in 2003 become the go-to tool for dailies transcoding and reporting as well as professional colorgrading and finishing, due to its blazing transcoding speed and extensive metadata support – always being the first software to add support for new camera formats. This also applies to its lightweight little brother, Play Pro Studio, which has become the most versatile professional QC player and ProRes RAW transcoder in the industry. Assimilate also features a range of innovative tools that deal with the live camera signal, such as Live Looks for live grading, Live Assist for video assist and Live FX for live compositing and virtual production workflows – all of which benefit of the legendary SCRATCH engine underneath.
Our Philosophy
ASSIMILATE Inc. is focused on driving creative, process and production innovations and improvements into the digital cinema workflow. At the same time ASSIMILATE is dedicated to serving its customers with the same do whatever it takes attitude that has made it a trusted cinema industry partner for nearly 20 years. This combination of drive, innovation and service is the foundation for delivering Power to the Creators.
Careers
Like what you've seen so far and want to be a part of it?
Unfortunately, we don't have any position available to the moment. But things may change at the drop of a hat. So please send your resume and references to careers@assimilateinc.com and we'll keep you on record. No calls or agencies please.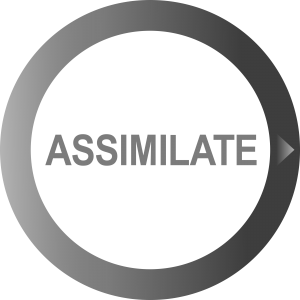 Executive Team
Jim Meadlock – Chairman
Jeff Edson – CEO
Peter Huisma – VP Operations
Aggie Frizzell – VP Corporate Communications