Shoot, Produce, Share
Having an easy and quick way to share your media and creativity with your client for review and QC no matter where they are, saves you (and your client) lots of time. ASSIMILATE Dailies Online is a simple cloud review platform that requires no installation or setting up for your client and is an integral extension of your SCRATCH project. Share a single shot or a full timeline with multiple versions per shot in one process.
Load client comments directly back into your local project. Regular 2D media or 180/360 immersive media. There might be more advanced review platforms out there - there is only one that makes it easy.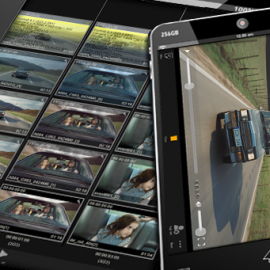 Brand Your Own Dailies Online Channels
Customize the Dailies Online portal with your own sub-domain and your logo on the logon webpage. Create a channel per client or per project to easily organize and manage high volumes of media and versions for your clients.
Fast, Secure, Universal
• Online review using any browser on any device.
• Manage security at the project, channel, timeline and shot levels. Limit access or time of access.
• Maintain a direct link between your local SCRATCH project and the online review media. Preserve all metadata and load all client feedback back into the local project for processing.
• Smart search allow you and your client to easily see only what they are looking for.
• Comprehensive reporting – create a shot-based outline of all metadata in the SCRATCH Construct™. Choose multiple formatting options and easily save to PDF.
• Share 360 and 180 equirectangular media and review in headset or in spherical view. in spherical view.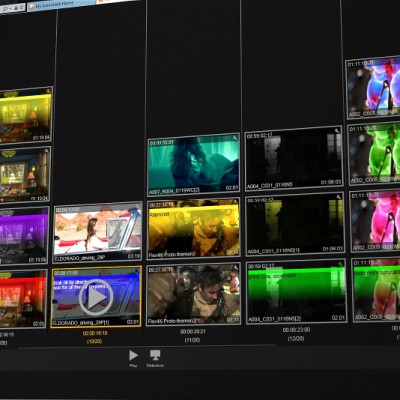 Learn more about ASSIMILATE Dailies Online
Watch one of the many available tutorials in Assimilate's own public Dailies Online account here or visit our Vimeo page.
Browse and search the user manual on our support site, or contact support at support@assimilateinc.com.
ASSIMILATE Dailies Online is available as subscription
Choose from monthly/annual and basic/extended options:
• Basic: 1 Month $79 USD / 1 Year $899. 50Gb of storage, 10 channels.
• Extended: 1 Month $249 / 1 Year $2899. 100Gb of storage, unlimited channels.
• Enterprise: unlimited storage / channels. Contact sales@assimilateinc.com.

What you need to use ASSIMILATE Dailies Online
To use ASSIMILATE Dailies Online all you need is a modern internet browser on any device: desktop computer, laptop, tablet or smart phone.

To publish media into Dailies Online you use SCRATCH, Live FX, or Play Pro Studio.

Note that the 360/180 features in ASSIMILATE Dailies Online are only supported on
• Windows: Chrome, Firefox, Edge
• OSX: Chrome, Firefox
• Android: Chrome, Firefox