Next-generation Video Assist
Live Assist continues where Live Looks stops. On top of the live grading functions, Live Assist enhances your toolset with video assist tasks: camera-triggered multi-cam Recording and single click Instant-Replay for on-set review. Edit-ready clip recordings are automatically shared through the integrated local webserver for clients to review on their own tablet, phone or laptop. Live Assist can simultaneously live-stream one or multiple camera feeds straight to any streaming portal like Youtube, or SetStream.io.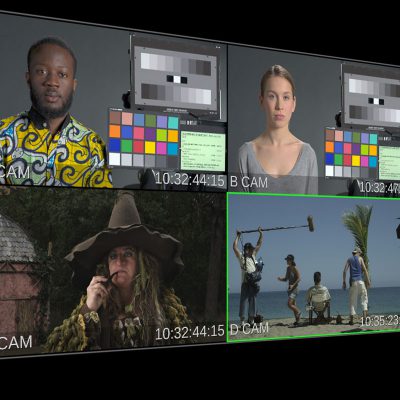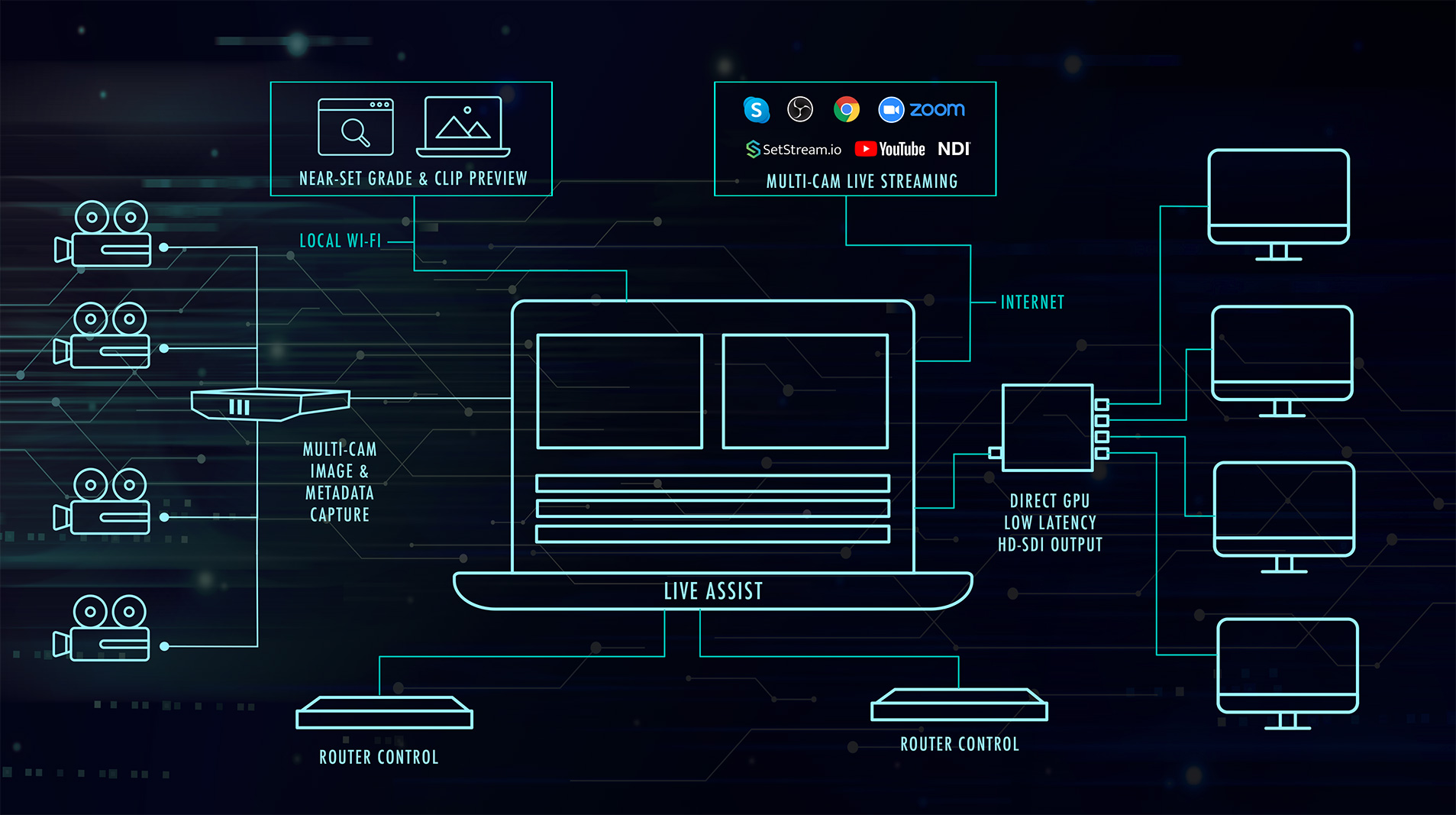 Record
• Record all your camera inputs at once on a single system
• Camera triggered recording based on the camera record-state from the camera in the SDI signal
• Include all camera metadata from ARRI, RED, Sony, Panasonic and Canon
• Record the clean signal or bake in the look and FX green-screen with each camera
• Extended "edit-ready" capture formats: Apple ProRes (MOV), H264 (MP4) and Avid DNxHD/HR (MXF)
Playback
• Replay mode: Instant playback of all recorded cameras with a single click
• Easy recall and playback earlier recorded scenes for comparison and consistency checks
• Playback each camera to its own monitor and/or as video wall
• Playback modes: Scrub, Loop, Reverse, Variable speed and more
• Clip metadata, grade metadata, shot notes and vector annotations
• Import and playback any kind of video format, incl. all camera RAW formats
• Low latency Single- and UHD Quad-split full screen output directly from GPU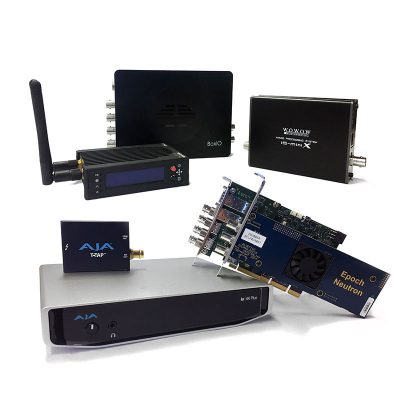 Supporting what you have
• Available on macOS and Windows
• Support for AJA KUMO and Blackmagic Smart Videohub Routers
• Advanced scopes through ScopeBox and OmniScope
• Support for AJA, Flanders, Teradek and TV Logic LUT-boxes
• Support for video-io from AJA, Bluefish444 and Blackmagic for image- and full camera metadata capture
• Support for Newtek NDI Capture and Output


Workflows without Limits
• Up to 8k resolution workflows
• Live-Stream one or multiple camera feeds to Youtube, SetStream.io, or any other streaming platform
• On-/Near-Set instant review of recordings from any device through integrated local webserver
• "Edit-ready" recording to H264, DNxHD and ProRes on macOS and Windows
• By processing the live camera feed via video-io, allowing for more direct grading and comparing looks
• The easiest and quickest way to setup and preview a green-screen set
• Seamless path into dailies and post: Look-matching in SCRATCH and CDL-EDL transfer to Resolve
• Fully colormanaged environment to ensure the looks you create will come out the same in dailies / post
• Manage all metadata, annotate camera input and generate production reports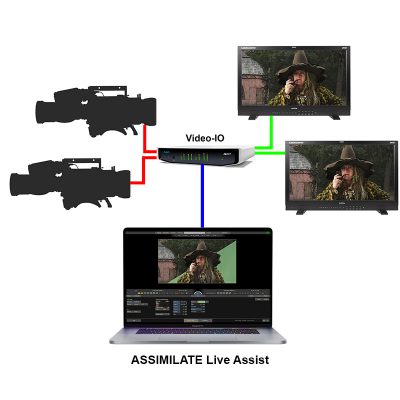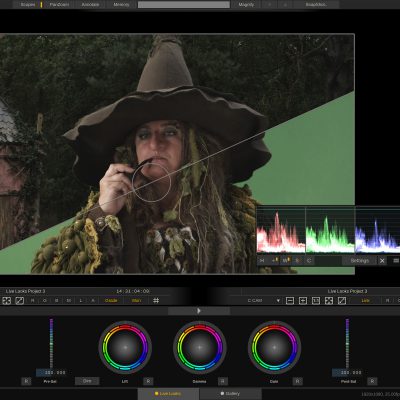 Grading and Previs
• High-end grading toolset: Lift, Gamma, Gain and CDL tools
• Powerful Curves and easy to use Color Remapper
• LUT Cycler
• Realtime texture effects like Grain, Highlight Glow, Diffusion and Vignette
• Realtime Skin Retouch Tool to enhance and soften skin tones
• Advanced chroma keyer to replace green screen backgrounds with just two clicks for previs
• Pan, Scan and Rotation of the Live SDI signal
• Frame Guides for letterboxing, Action- and Title Safes

Check out the Full Feature List of Live Assist below.
Recording Functionality
• Auto-record using Rec-state in SDI signal
• Record all incoming cameras simultaneously
• Instant playback of all recorded channels for review
• Recording formats include "edit-ready" Apple ProRes, H264 and Avid DNxHD
• All available camera metadata included in recorded clips
• Record ungraded input, or graded output
• Record limiter to restrict recordings to a certain length
• Save snapshots of current channel

Live Grading Setup
• Create as many channels in your project as needed
• Simultaneous grading of multiple channels via channel groups
• SDI-/Camera capture, LUT-box capture, reference frame or reference clip
• Grade in the native camera color space, or in a unified space like ACES
• Manage color spaces for every monitor and LUT-box attached
• Set Input-, Output-, and Grading-LUTs
• Choose between LUT- and CDL-based grading modes
• Metadata capture for ARRI, Sony, RED, Panasonic and Canon via SDI
• Setup Report metadata incl. company logo
• Load a screenplay for continuity monitoring
• Set up Frame Guides for letterboxing, Action- and Title Safes
• Configure videowall appearance
• Set up your grading panel of choice
• Export 3D LUTs in all sizes for different applications, monitors and cameras
• Customizable Viewport Layout

Grading Tools
• Professional grading tools for precise color adjustment
• Primary color wheels
• In CDL-mode choose between CDL wheels, LGG wheels and CDL sliders
• Numeric parameters like S-Curve, Kelvin and Tint
• Professional Curve tool for Luminance, Hue vs. Hue, Hue vs. Sat and more
• Color remapper for advanced color manipulation
• LUT cycler to quickly shuttle through a folder of LUTs
• Load CDLs, 1D-LUTs, 3D-LUTs and CTLs
• Soft Clipping parameters
• Professional scopes: RGB Waveform, Histogram, Vectorscope, Curve

FX Toolset
• Pan, Scan and Rotation of the Live SDI signal • Easy to apply texture effects: Grain, Highlight Bloom, Diffusion, Vignette
• Single-click chroma keyer for green screen replacements
• Realtime Skin Retouch Tool to enhance and soften skin tones
• View Alpha Channel
• Load any kind of background clip: Quicktime, RAW, Image sequence, etc.
• Background pan, scan & blur

Grade Management
• Create quick reference snapshots or ProRes snippets
• Compare grades and references in dual-view, split-view, A-B view
• Ingest of ALL live camera metadata
• Gallery with saved looks and reference clips for quick compare
• Memory panel with 8 one-button-recall grades
• All grades maintained in an organized folder structure
• Look-report generation (incl. all available clip metadata)
• Look-index for online review of grades incl. before & after snapshots
• Look History to recall existing grades from different scenes for all cameras
• Draw annotations on the image and add notes to the saved grades
• Pixel magnifier to easily read pixel values
• High Quality input and output scaling
• View individual color channels in the viewport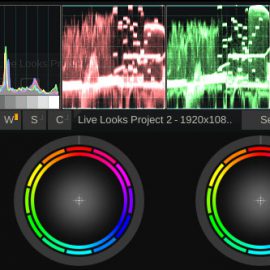 Ancillary Device Support
• SDI Video-IO: AJA, Bluefish444, Blackmagic
• Support for AJA KUMO and Blackmagic Smart Videohub Routers
• SDI-metadata for ARRI, Sony, Panasonic, RED and Canon cameras
• LUT-Boxes: AJA, Teradek, TV Logic, FSI BoxIO, FSI DM-Monitor series
• Control Surfaces: Tangent Wave, Ripple, Element and Avid Artist Color
• ScopeBox Support via ScopeLink
• OmniScope Support
• Support for multi-channel Newtek NDI Capture and Output
• Support for (multiple) RED Rocket and RED Rocket-X acceleration cards
• Wacom Pen & Tablet

Workflow
• Straight forward Look-matching for Dailies in Assimilate SCRATCH
• Local webserver for On-/Near-Set instant review of recorded clips and grades
• Live-Streaming of one or multiple camera feeds to any online streaming platform
• CDL-EDL export for CDL-conform in DaVinci Resolve
• Visually lossless look transfer to dailies in full floating point
• Grades stored as CDLs, 3D-LUTs and Assimilate CCR Grade files
• XML and TXT files saved for inhouse scripting and metadata ingest

Format Support
Source Media
• Uncompressed media (DPX, TIFF, TGA, SGI and Quicktime files from digital, tape or scanned sources)
• Multi-Layer OpenEXR 16/32-bit (all compression schemes) format support
• Other image sequence formats: JPEG, JPEG2000, BMP, PNG
Camera Formats
• Sony F65/F55/F5 RAW, XAVC 4K, X-OCN, SONY SRFile (SStP) MXF
• Canon C200/C500/C700 RAW (RMF & CRM), C100/C300/C500 MPEG2, XF-AVC MXF, XF-HEVC MXF, EOS 1D/5D/7D
• Panasonic AVC-Intra MXF, Varicam V-RAW
• Nikon N-RAW
• RED REDCODE RAW (R3D) support incl. Weapon, Helium, Monstro and Gemini 8K
• ARRI RAW (ARI, ARX and MXF)
• DNxHD/HR and Apple ProRes
• Phantom Flex 4K .cine RAW
• Blackmagic RAW
• Apple ProRes RAW
• Cineform (RAW)
• CODEX RAW
• AVCHD (MTS & M2TS)
• Kinefinity RAW (DNG & KRW)
• Cinema DNG (incl. Blackmagic, AJA, AATON, Bolex, Kinefinity, Ikonoskop, Panasonic, Pentax and DJI)
• DSLR Raw Photo formats
• H.264 (MP4, MOV & MXF up to 10 bit 4:2:2)
• H.265/HEVC (up to 12 bit)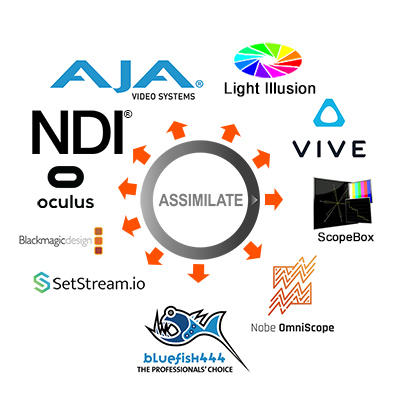 Pick My Plan
Live Assist is available as:
a monthly automatic recurring subscription - $325 USD
a 1 year rental - $1.495 USD
a permanent license (incl. 1 year of support & updates) - $1.995 USD
support renewal with a permanent license - $800 USD
a site license (contact sales for more info)
Each license comes with full access to the latest version and all updates of the software, as well as access to our technical support team.
Note that a permanent license comes with 1 year of support. After that, you can continue to use the software but to be eligible to further software updates or contact to our technical support team, you need to extend your support contract.
A site license offers you an unlimited number of licenses to be used within your facility. Please contact sales for more info.
What you need to run Live Assist
OS: Windows 10, OSX 10.12 and up.
CPU: Any modern Apple, Intel or AMD processor.
GFX: Any modern graphics card. Apple Silicon, NVIDIA or AMD preferred.
RAM: Min 8Gb. Preferred 32Gb or more.
SDI (optional): AJA, Bluefish444, Blackmagic.
LUT-Boxes: Teradek COLR, TV Logic IS-Mini X, AJA ColorBox, FSI BoxIO & DM-Monitors.

See detailed system requirements here.