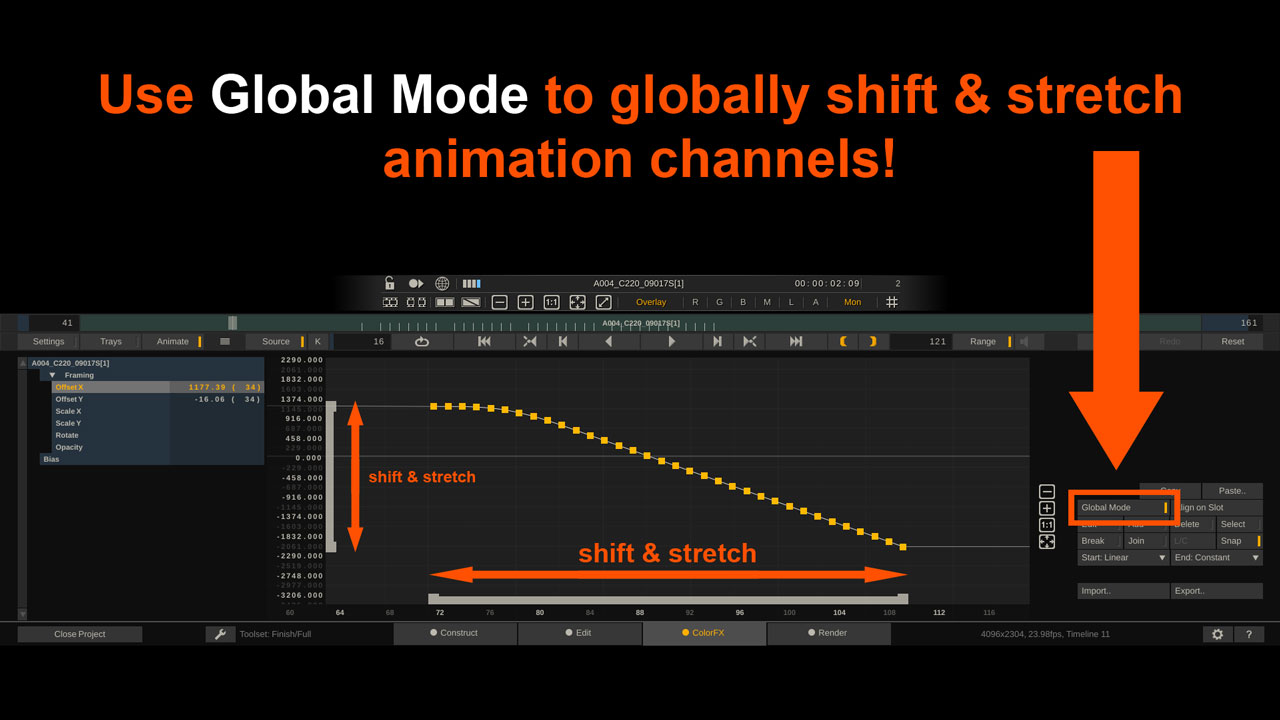 Did you know… Global Mode in the Animation Editor?
Sometimes, existing animations have to be adjusted in either time or amplitude.
In SCRATCH's Animation Editor you can do this quick and easy by enabling "Global Mode".
This mode gives you two bars along the X and Y axis of the editor. Moving any of the two axis will
shift the animation. Grabbing one of the handles at the end of a bar will stretch the animation.