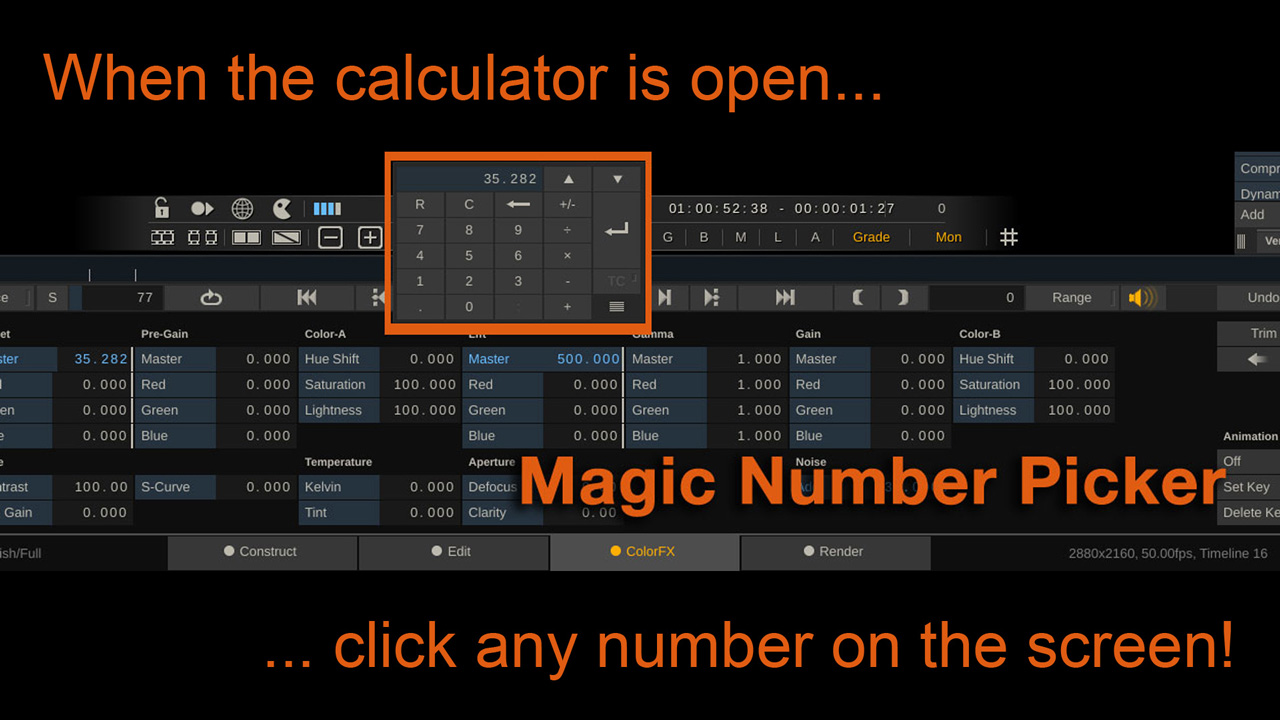 Did you know… that we have a magic number picker?
Sometimes you just want to copy a certain value from one parameter to another.
This can be easily done with the magic number picker!
Simply click the numeric box of the parameter you want to change, in order to pop up the calculator.
If you now click on -any- number on the UI – no matter where – it will be pasted into the calculator and therefore the current parameter.
Easy-peasy 🙂 .