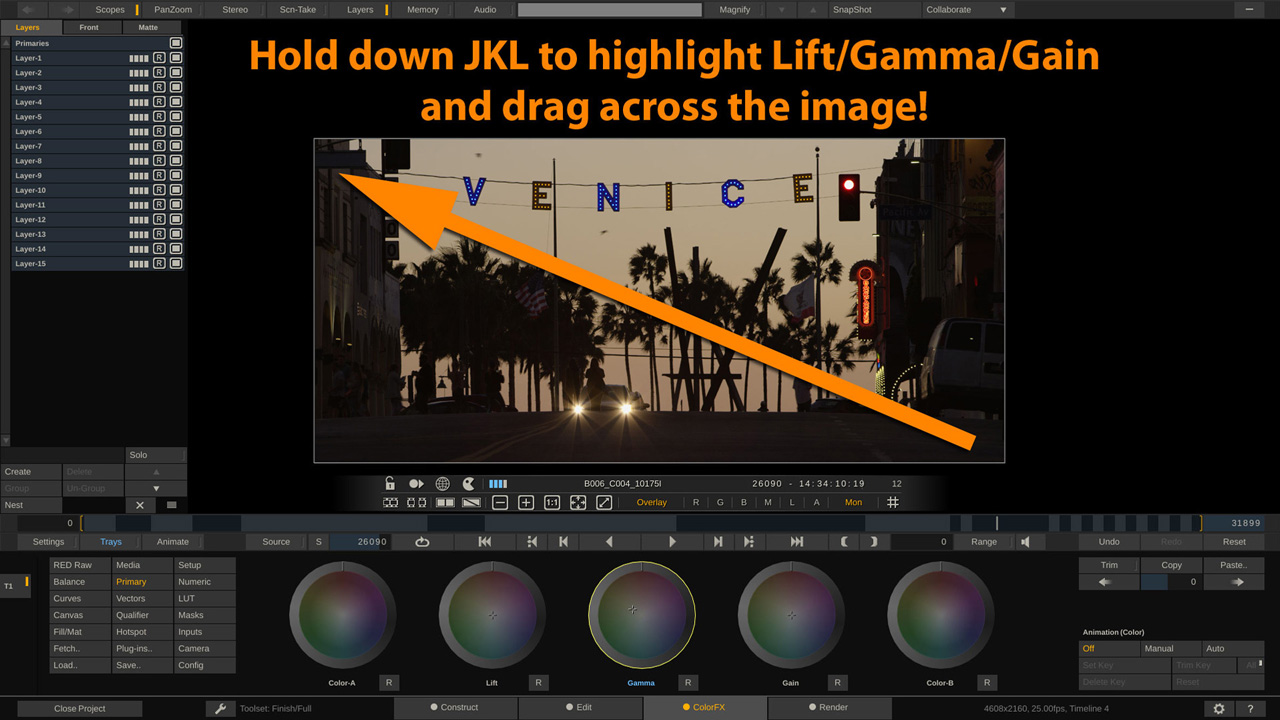 Did you know… that you can use JKL in the ColorFX tab to control Lift, Gamma and Gain?
For quick color ball adjustments, SCRATCH and also Play Pro offer a unique and super-fast way,
in case you do not have any control surface connected, or are working off a tablet:
By holding down J,K or L you can select and highlight the corresponding LGG/CDL color ball and use the
mouse wheel to adjust the ring for master luminance, or click and drag across the image to move the color ball.
SCRATCH has from the very beginning been designed to also work great for artists that do not have access to a control surface, and need (or want) to work with just pen&tablet.