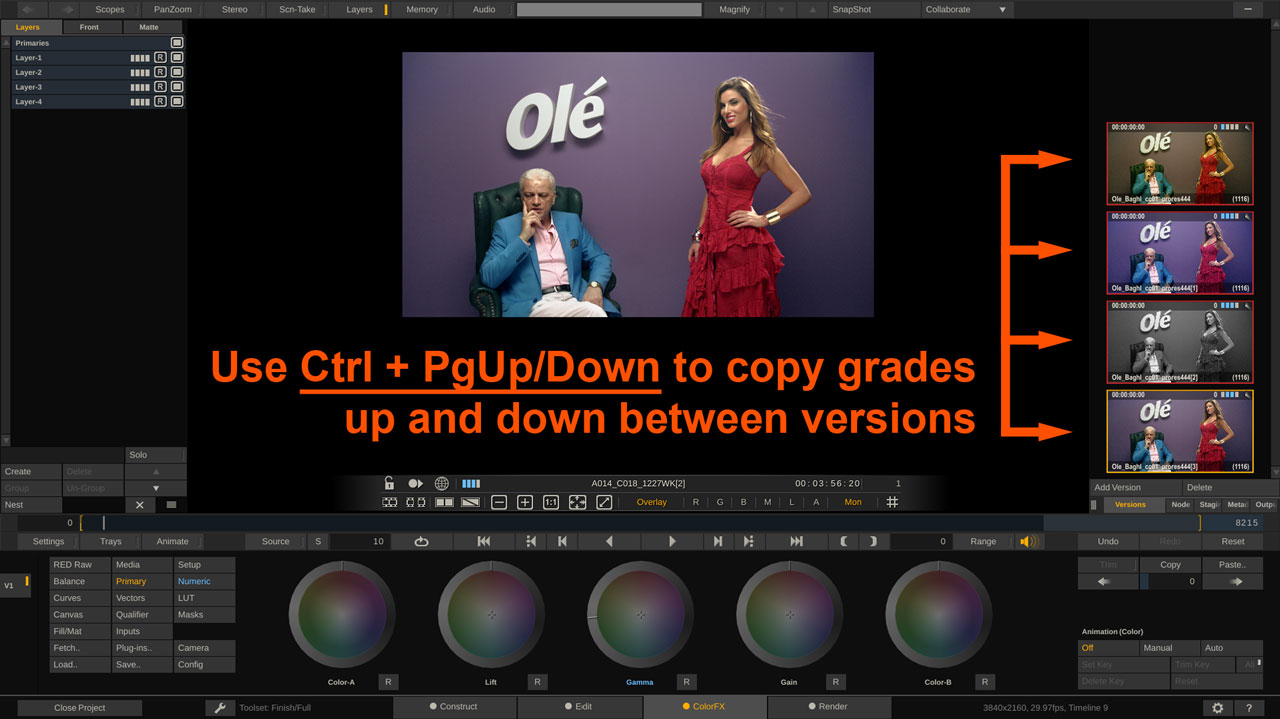 Did you know… how to copy grades between versions?
Imagine a conformed and graded timeline. Now the VFX-department is done doing their magic and the new plates arrive.
Load the new plates into the corresponding slots and place them above the original shots as a version.
Now scrub through the timeline to those slots and hit Ctrl + Page Up to copy the current grade to the version (new vfx plate) above the current selected version.
This obviously also works with Ctrl + Page Down the other way.
After being done, go to the timeline and select all the version shots (new vfx plates) and drag them down to the bottom to replace the original clips.