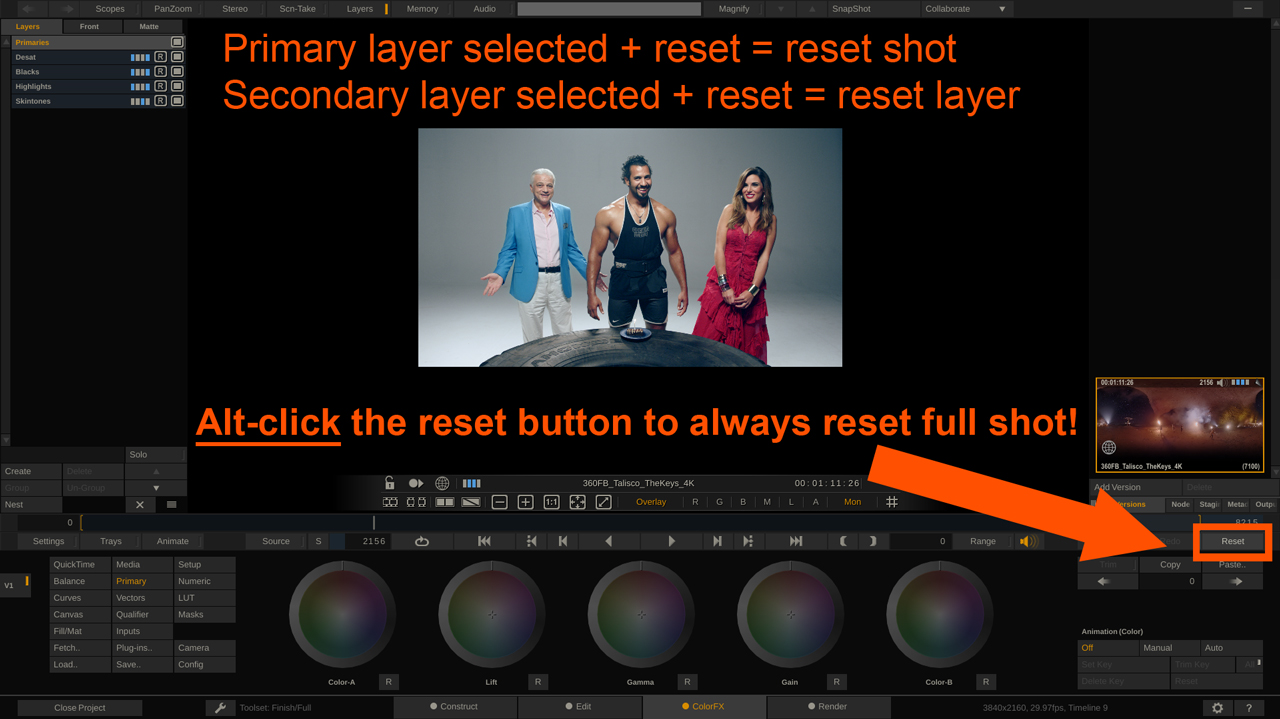 Did you know… that you can Alt-Click the Reset button?
When hitting the reset button, the content of the currently selected layer in the layer stack gets reset.
Only, if you first select the primary layer, the full shot gets reset.
This is exactly what Alt-Clicking Reset does: No matter on which layer you are currently, it always resets the full shot and gets rid of all layers!