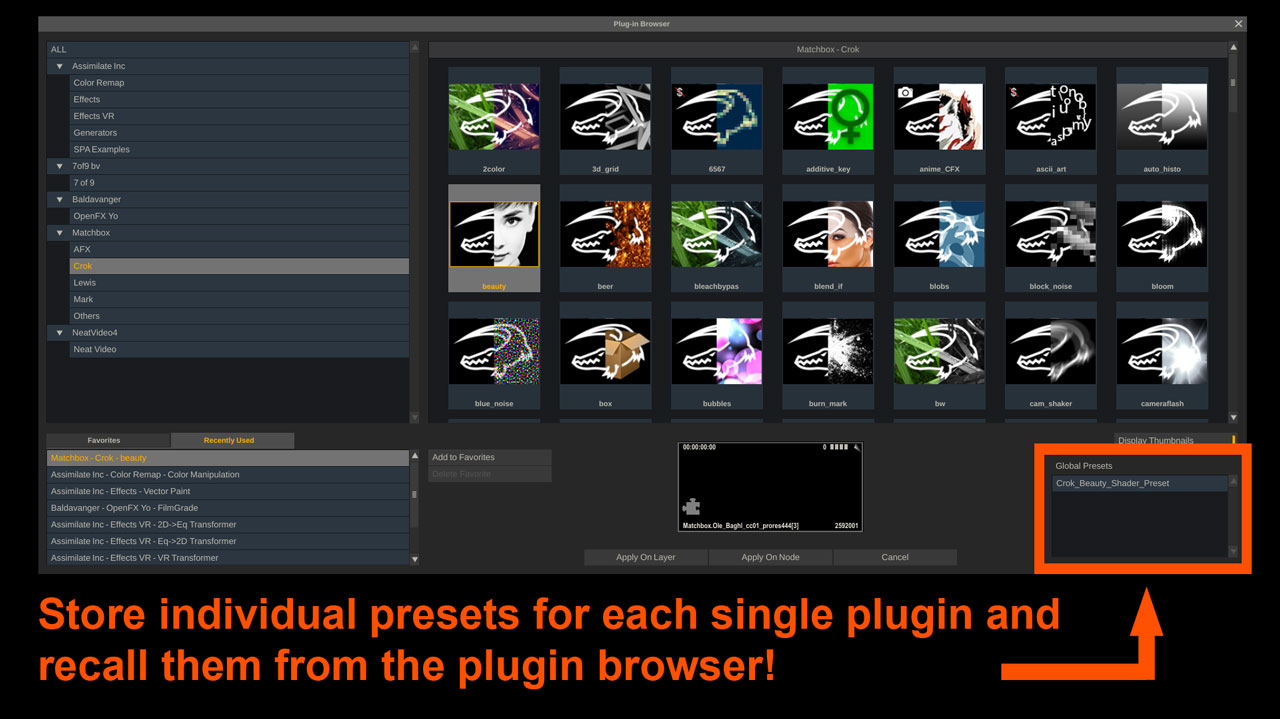 Did you know… that you can store global plugin presets?
Quite often a plugin is used with certain settings, that are always applied. Either because they apply to most of the clips, or because they give a better starting point to work with, than the plugin default.
When inside the Node menu for the plugin, hit the save button (lower left corner of the screen) and save all the settings of the current plugin to a .pls file. This works with all plugins and Matchbox shaders, that have their settings within SCRATCH (i.e. do not use an external app to setup the plugin).
Now you have the .pls file stored on your disk and you can just apply it by clicking the load button in the lower left corner of the screen. But it gets better: Place that .pls file into either one of these paths:
Win: C:\ProgramData\Assimilator\Settings\Plugins
OSX: \Library\Application Support\Assimilator\Settings\Plugins
Once you did that, the preset will show up in SCRATCH's plugin browser and you can directly select it from there. Even better, the plugin browser always only shows the presets for the currently selected plugin to keep everything tidy.
How cool is that?