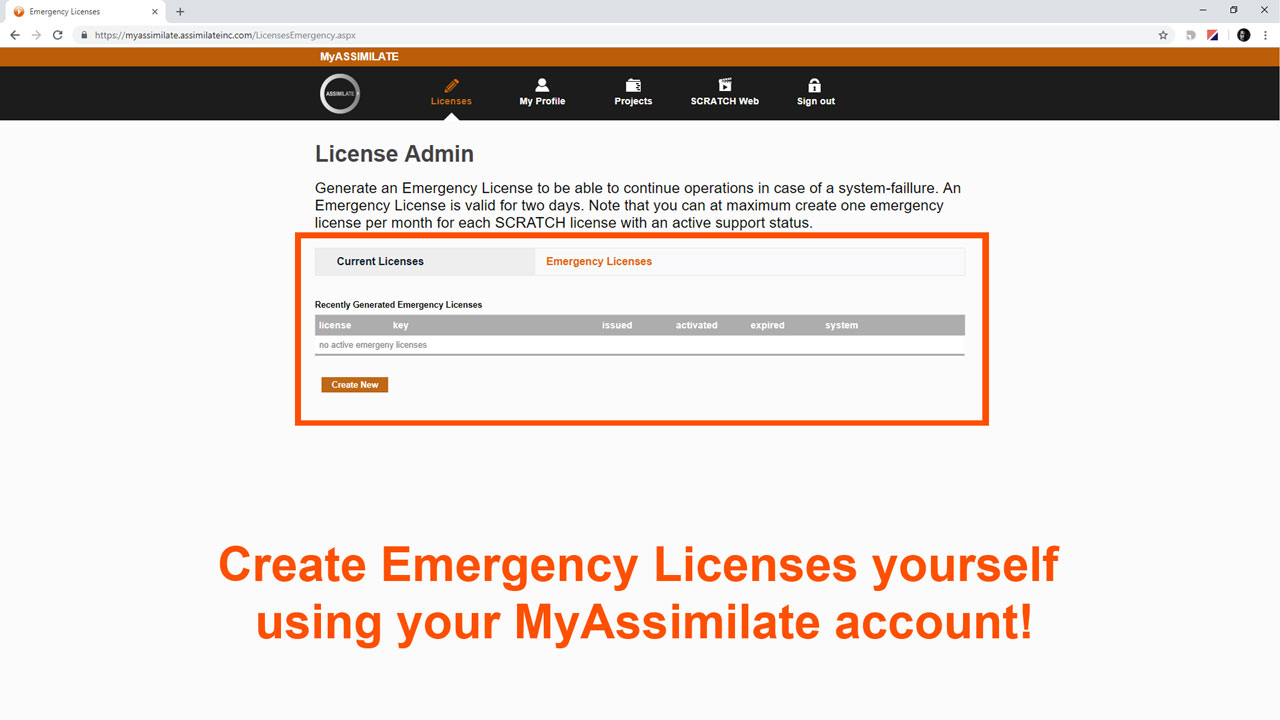 Did you know… that you can create emergency licenses on your own?
Sometimes our workstations break down during crunch time and the work has to continue on
a different system – or certain component in the broken system need to be replaced, which can cause the SCRATCH license to fail.
In those cases, just log in to your MyAssimilate account and with two clicks create your own emergency license key and be back up&running again!