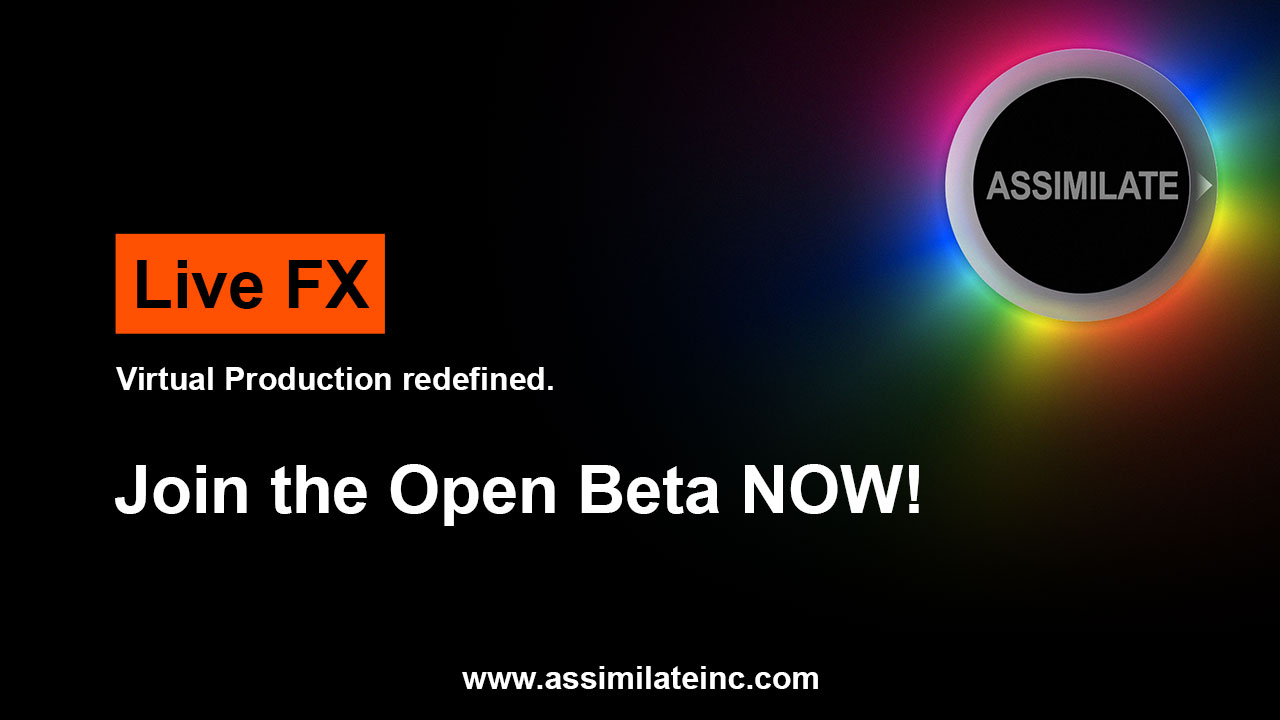 Live FX Open Beta has started!
Hi everyone,
it is now time to reveal what we've been working on lately:
ASSIMILATE Live FX
Building off of the Live products and our years serving production and post, it only felt right for us to create a tool targeted at virtual productions. We've worked closely with technology and production partners to implement the features that really matter. We also considered the workflow to post and made it as straight forward and metadata-rich as possible. We are happy to announce the open beta of Live FX and can't wait to see how you're gonna use Live FX in your virtual production workflow!
Get to know everything about Live FX…