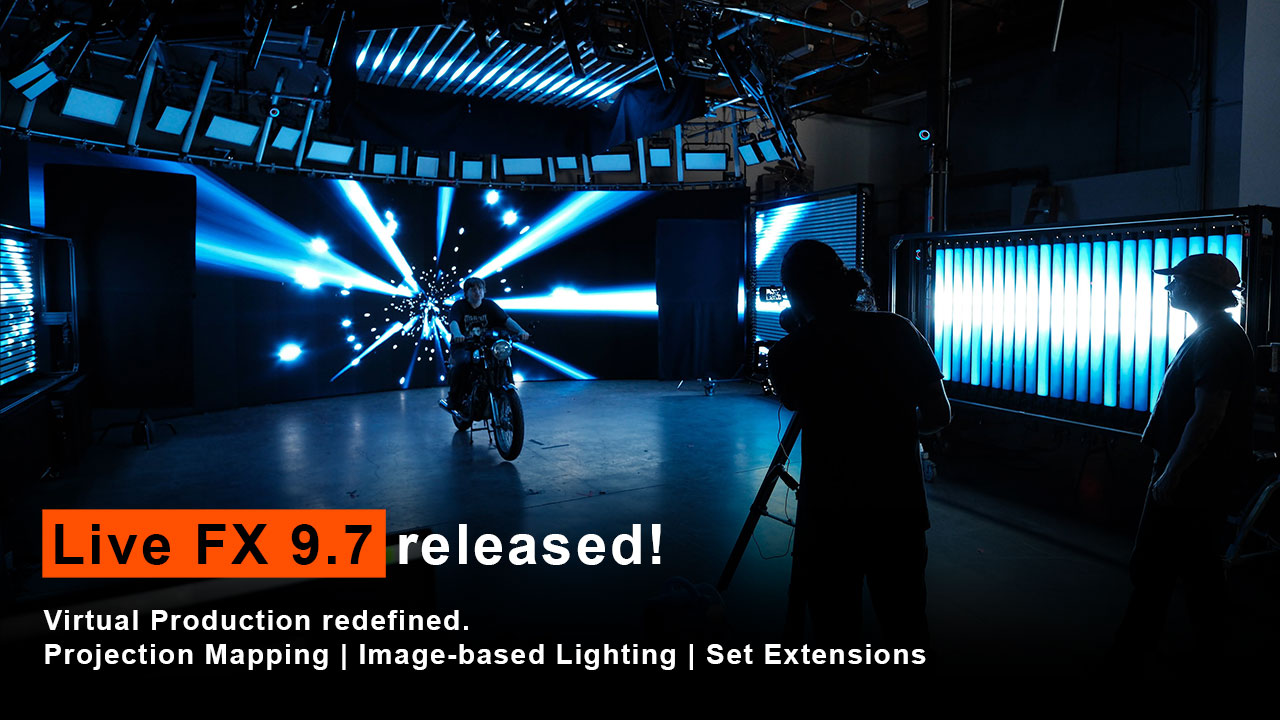 Live FX and Live FX Studio v9.7 released!
Assimilate is excited to announce the release of Live FX and Live FX Studio v9.7!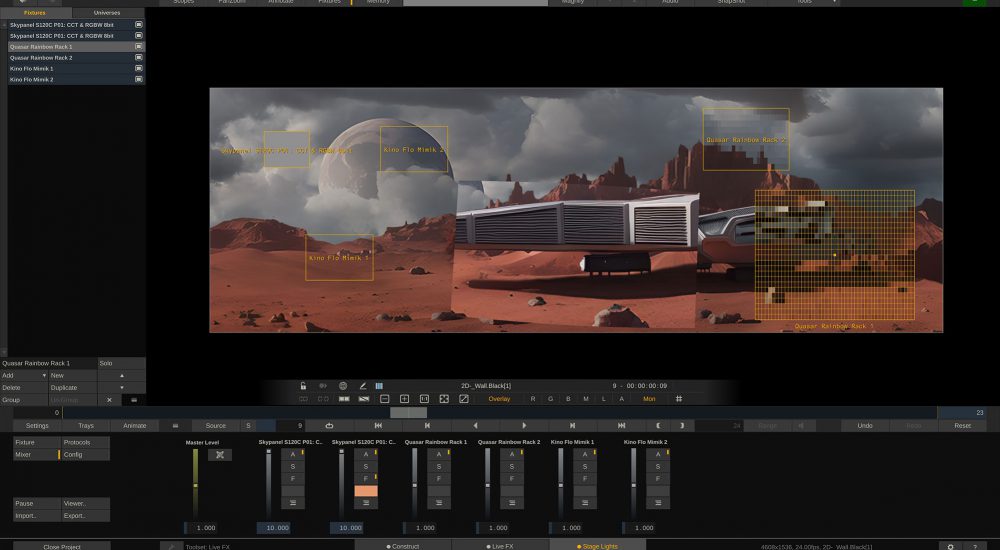 Live FX 9.7 features a completely redesigned toolset for image-based lighting – found in the new Stage Lights tab. With that, gaffers and lighting console programmers can use Live FX for pixel mapping and even control every aspect via common lighting consoles. Also new is the support for video fixtures, which are driven by an LED processor, instead of traditional DMX patching.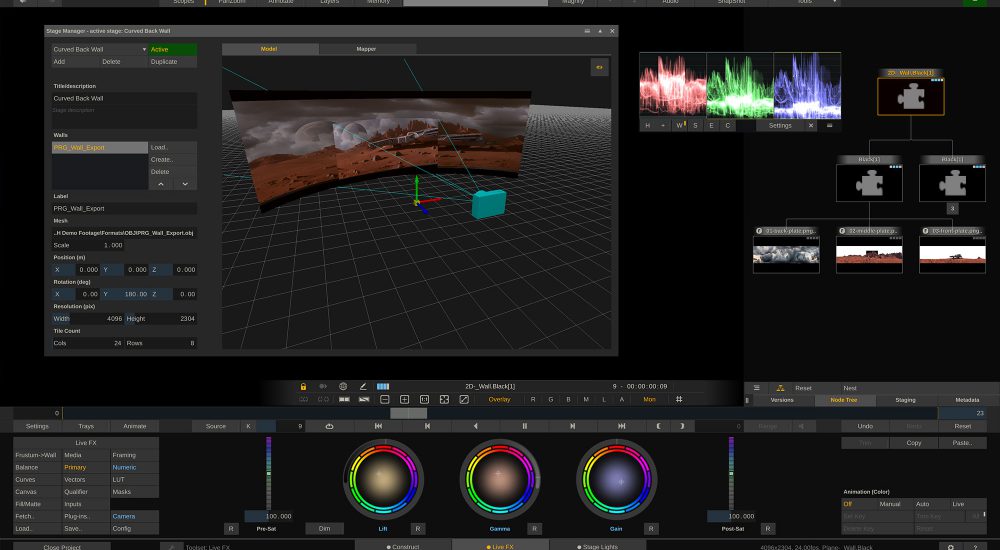 The Stage Manager also received significant updates.
It is now possible to show a complete preview of the mapped image inside the Stage Manager. Also a new projection mode was added, called "Planar to Wall", where the image is projected onto a plane relative to the LED wall. This enhances especially 2D projection workflows for e.g. driving plates.
Other improvements include the addition of a nwe plugin to capture Unreal Engine Textureshare natively and support for Nvidia frame locking to work in conjunction with the existing Sync Player feature to link multiple Live FX systems together. Also support for OptiTrack and Stype camera tracking solutions has been added.
Users can download the trial immediately via the "Try" button on the Live FX product page.