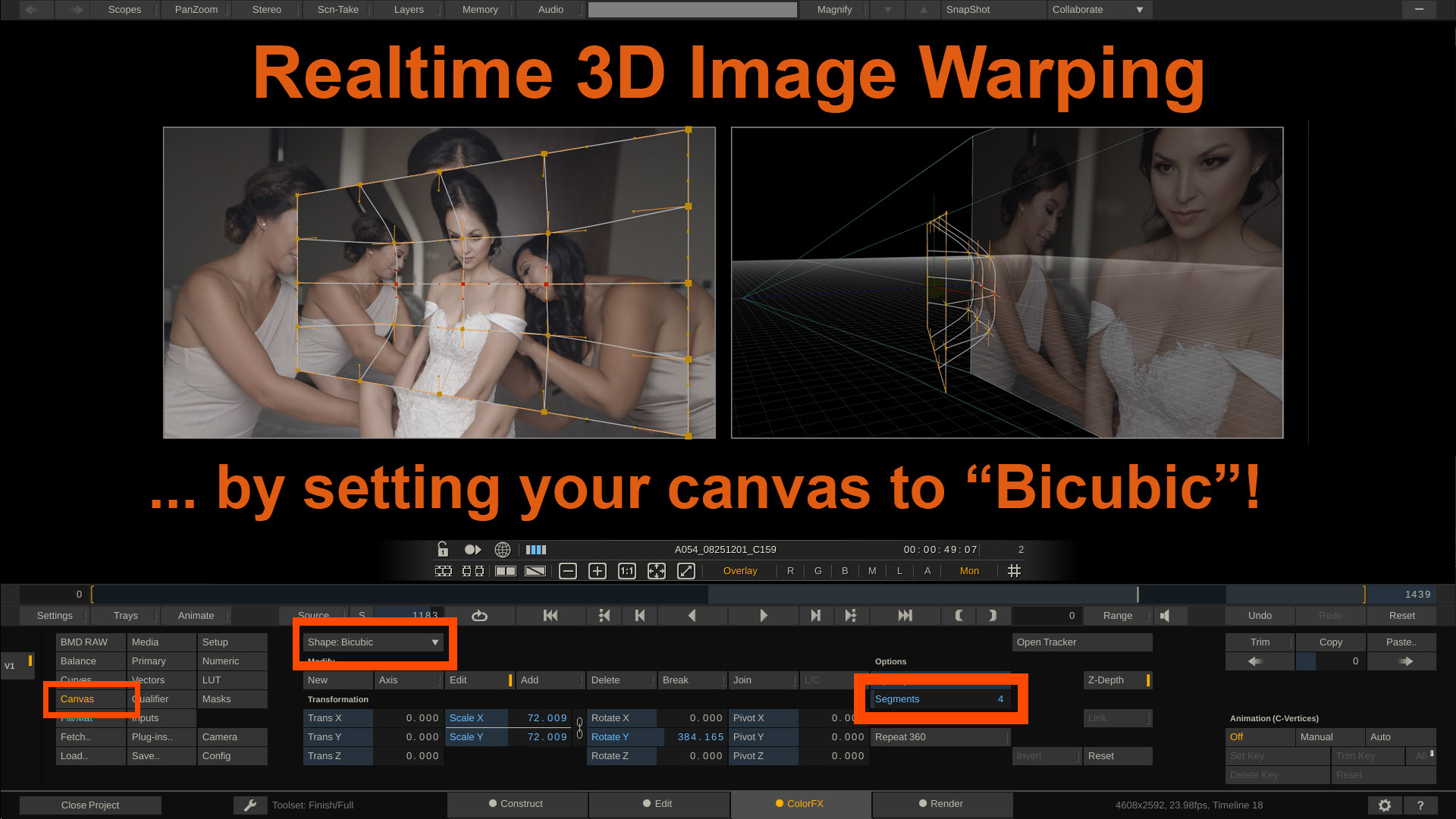 Did you know… that there's realtime 3D-warping inside SCRATCH?
This is a really cool one that you won't find in any other grading/finishing app out there: Realtime 3D-warping – even on 8K images. Just set your Canvas to "Bicubic" and dial up the Segments parameter. If you enter edit mode you can warp your image in any way you want. If you turn it by 90° you can also warp it in Z-space.
The hotkey for the perspective view is "P" 🙂 .