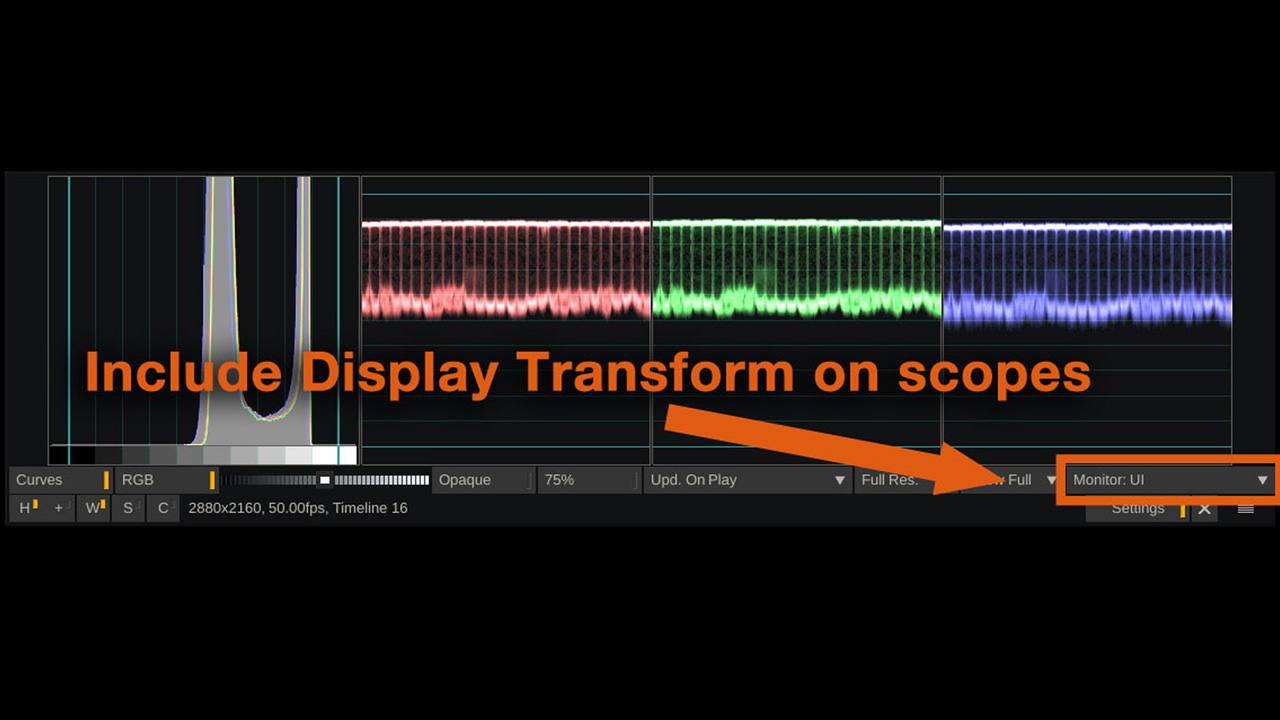 Did you know… that you can set your scopes to measure after the display transform?
By default, the scopes in SCRATCH show the current clip in its native color space.
However, sometimes the clip is on one color space, but the output and/or display are in a different color space,
and you want to monitor after that – especially when grading ACES projects, the scopes are not of much help
measuring the ACES image.
In these cases, click the settings button on the scopes panel and set it to monitor after the UI-, or SDI- output.
In the case of an ACES clip, the scopes will now measure the image after the Display-transform to Rec709 (or whatever you have set your display output to).