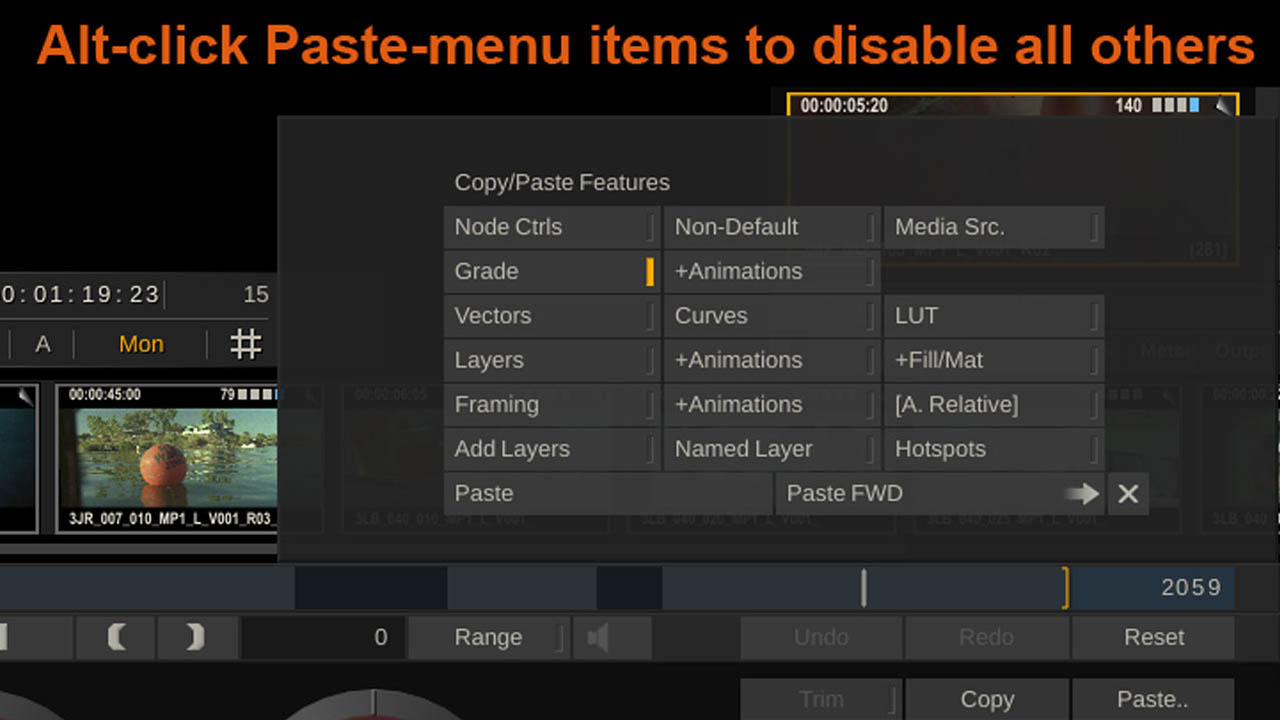 Did you know… that you can use the ALT-key in the paste menu?
Using the paste menu is a great way to paste only certain attributes of a grade.
However, sometimes you only want to paste one attribute and it becomes tedious to disable all unwanted attributes.
That's why we came up with an easy way to do that: Just Alt-click the attribute you want to enable,
and SCRATCH will automagically disable all other attributes!