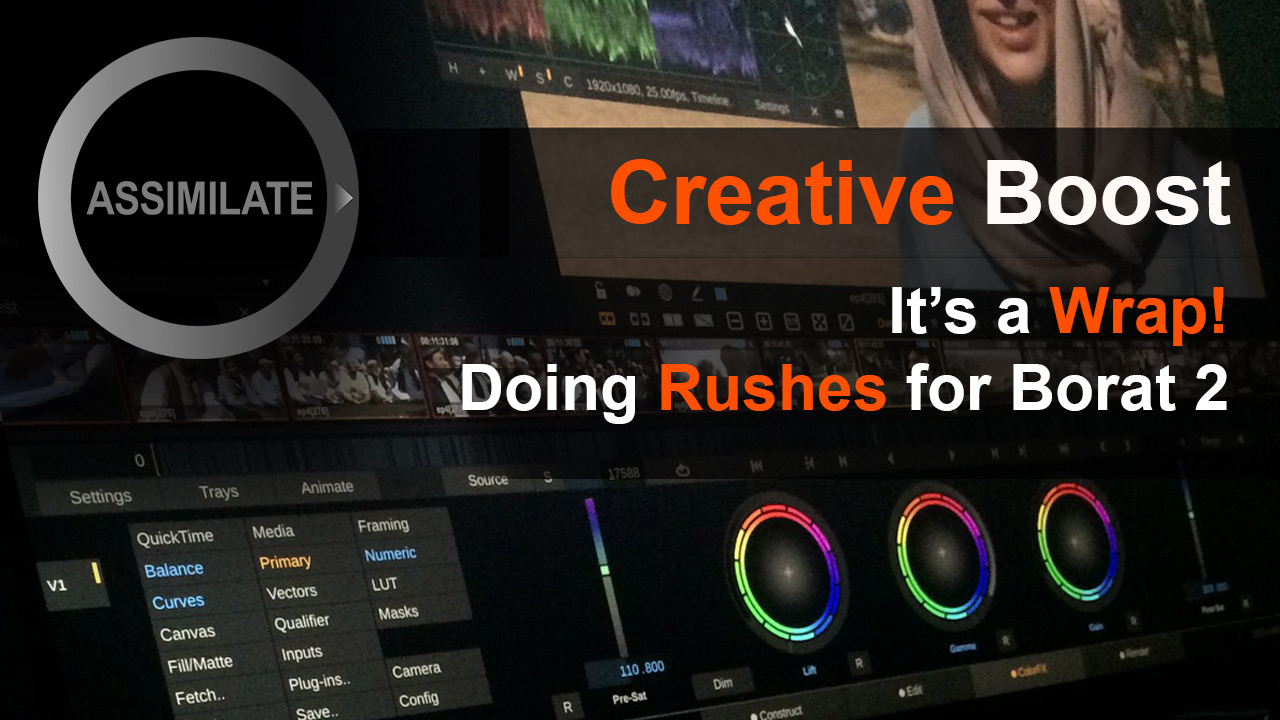 Online Event: It's a Wrap! Doing the Rushes for Borat 2
ASSIMILATE Creative Boost Online Event
It's a Wrap! Doing the Rushes for Borat 2
Online Session hosted by Mazze Aderhold
Tuesday, November 3rd
10am Los Angeles | 1pm New York | 7pm Berlin
What is this online event about?
Our Creative Boost Program is coming to an end – that calls for a wrap party!
And with that, many people are wondering how things will continue.
Well – tune in and be first to know
.
Special guest for this online meet-up is Lisa Konecny of ((RADAR)) DIT.
For over 12 months she was secretly working on the second Borat movie with Sacha Baron Cohen, providing rushes and clip reports for post – having SCRATCH as her wingman. Lisa will go over the challenges of a highly unusual shoot with over 73 cameras, no slates for audio syncing and an unpredictable production schedule – with some incredible stories to tell!
If you have something great to share about a project you did on SCRATCH – feel free to reach out and become an active part of our wrap party!
The event is free for all attendees.
The content is designed for DITs, data wranglers, colorists and finishing artists.
We will also record the event for you to watch later.
Please send your questions, comments and feedback to: info@assimilateinc.com